As a leading youth development organization, we work to create the next generation of great citizens – leaders who will solve some of our Nation's toughest problems in the future. But the future is at risk for many of these young people right now. Boys & Girls Club of New Bedford has always been focused on enabling and empowering young people to reach their full potential, but our mission can only be fully realized when every young person has equal opportunity to achieve success. We will continue to build ideas on how Boys & Girls Clubs can build on our core strengths to do our part in combatting racism and inequity through the experiences we provide to young people, the way we lead our organizations, and how we partner locally and nationally to elevate issues that matter for kids and teens.
We recognize the impact of systemic racism on the lives of the youth, and we believe young people should feel safe, have access to opportunities and feel valued not just at our Club, but everywhere in our community and society.
It is only through a collective effort that we can create a future that is equitable and accessible to all. The Boys & Girls Club is dedicated to doing our part in this work, and our commitment to diversity, equity and inclusion in unwavering. It is core to our fundamental beliefs.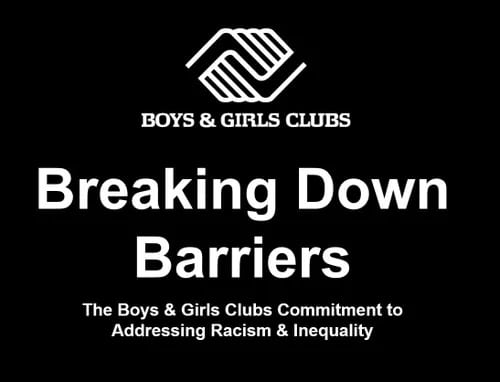 Due to staff reduction for the final week of Summer Fun we are requiring...